Mobile Stone Crusher Advantages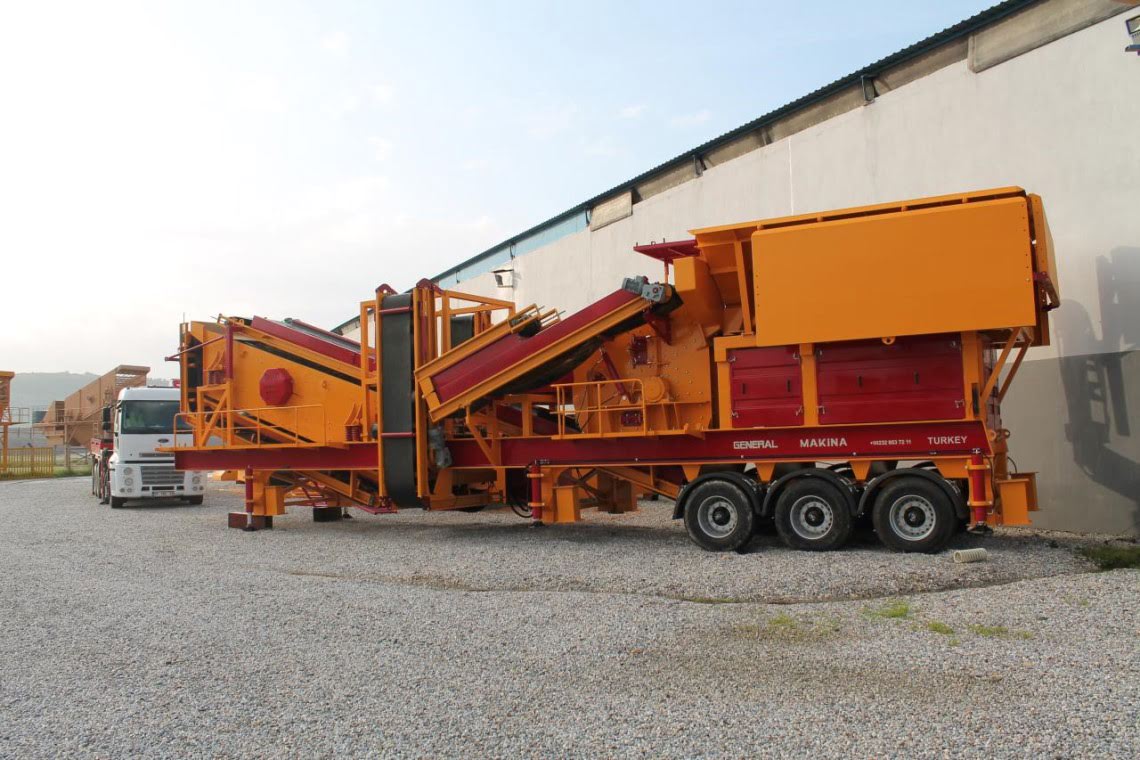 The using of Mobile Crushing Screening Plant, first of all it eliminates the area limitations for your facility or company. The product to be present on the chassis and in this way you can transport and work it everywhere. However, if we go by the same token we can say that in a very simple manner suitable for use in all terrain conditions. The installation does not include a long process like fixed crusher. Also, it is quite easy to provide.
If you give information about your crushing, screening and stock detail, you can choose the different size and different performance mobile crushing screening plant which we present you according to your need. Because, every company can works different floor with different material and that's why i the type of crusher can change. So, with sharing all this details, you can understand the product features which you will use. Also there is crusher spare parts and maintenance cost advantages in Mobile Crushing Screening Plant.
It allows a fairly easy way for installation, assembly, dismantling and transport. You can start using immediately where you want with chassis. Optionally you can change the primary crusher demand with jaw crusher or impact crusher as your request. Secondary Crusher can be obtained in large mobile crusher plant models and also in the same way the capacity of plant can increase. For more information you can visit our Mobile Stone Crusher web page.