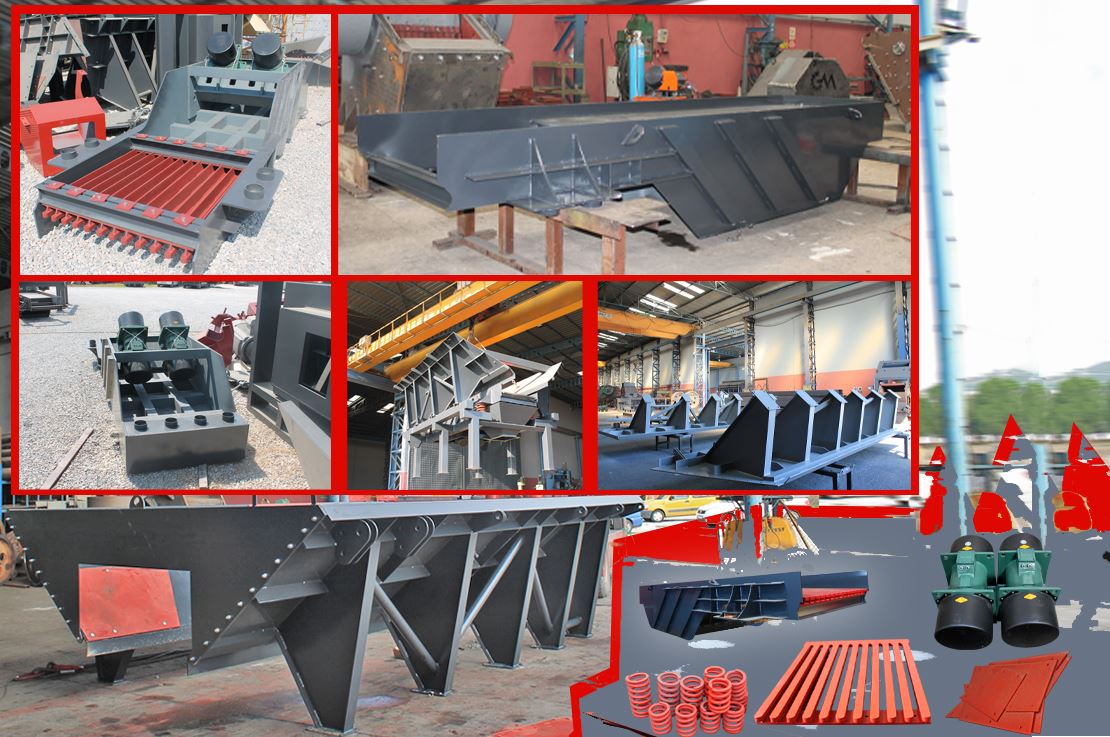 The feeder bunker, which serves at the first stage in the quarries, is used to separate the impurities from the raw material and to feed the stone crusher regularly.
In addition to feeding the primary crusher in the crusher plant, grate intermediate feeding or stock hoppers can be used to feed the secondary or tertiary crushers.
General Makina feeder bunker parts are manufactured in such a way that they can work for many years under difficult conditions.
So, what are the main feeder bunker spare parts?
The most important spare parts of the feeder are Vibro motors, because cleaning, separating, and transporting the dirty material of the feeder bunkers takes place thanks to the vibrations made by the Vibro motors, so if the Vibro motors break down, the system stops completely.
Another important part of the bunker is the springs; the flexibility losses that may occur in these springs as a result of breakage or long use should be repaired with spare bunker springs.
Finally, there are the feeder grille, sidewall, and floor linings. The replacement of these spare parts, which is not a problem in the short term, may result in damage and perforation of the bunker body in the long run. In addition, the bypass mechanism will not work properly due to the fractures that may occur in the bunker grid.

General Makina provides vibratory feeder bunkers and spare parts to its business partners in different parts of the world.