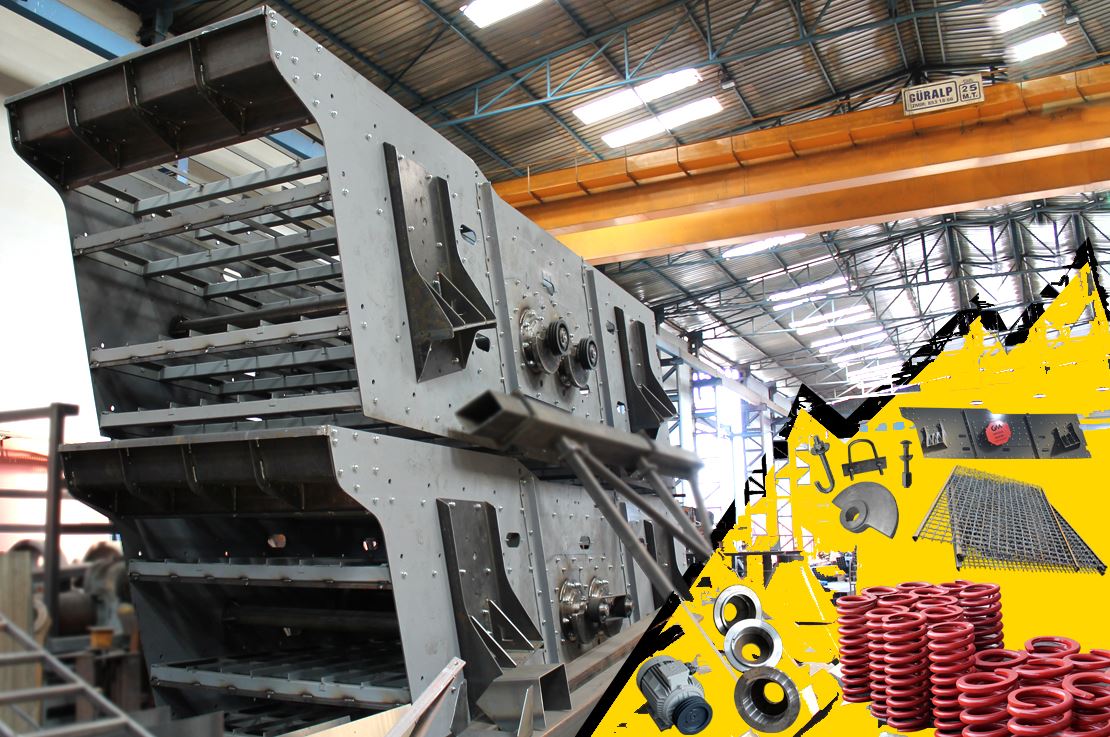 What are the different parts that a vibrating screen is made of what does it consist of?
First of all, vibrating screens are one of the standard machines in a crushing plant, they can be used in different stages of different stone crushing and screening plants.
The number of screen decks, motor power, wires, and springs may vary depending on the type and the size of the stone and mineral materials to be screened, and the desired capacity.
The driving point, capacity, and machine model in vibrating screens may vary with keeping the same mechanism.

The drive motor is connected to the fixed body (the drive method can be fixed on the movable body, Vibro motors) rotates the weight connected to the eccentric shaft at high speed, and vibrates the main body on the sieve springs with elliptical movements. Thanks to these vibrations, the stone and mineral materials in the inclined sieve body are regularly sieved in the direction of the slope.
The parts of vibrating screens are listed as the drive motor, sieve wire, sieve wire tensioning bolts, sieve clamps, sieve filters, and sieve springs for a standard sieve.

As General Makina, we manufacture and export affordable vibrating screens in different types and models.
We deliver the parts of the vibrating screens we manufacture to our business partners as soon as possible.