90' Mobile Jaw Crusher and Mobile Cone Crusher - Russia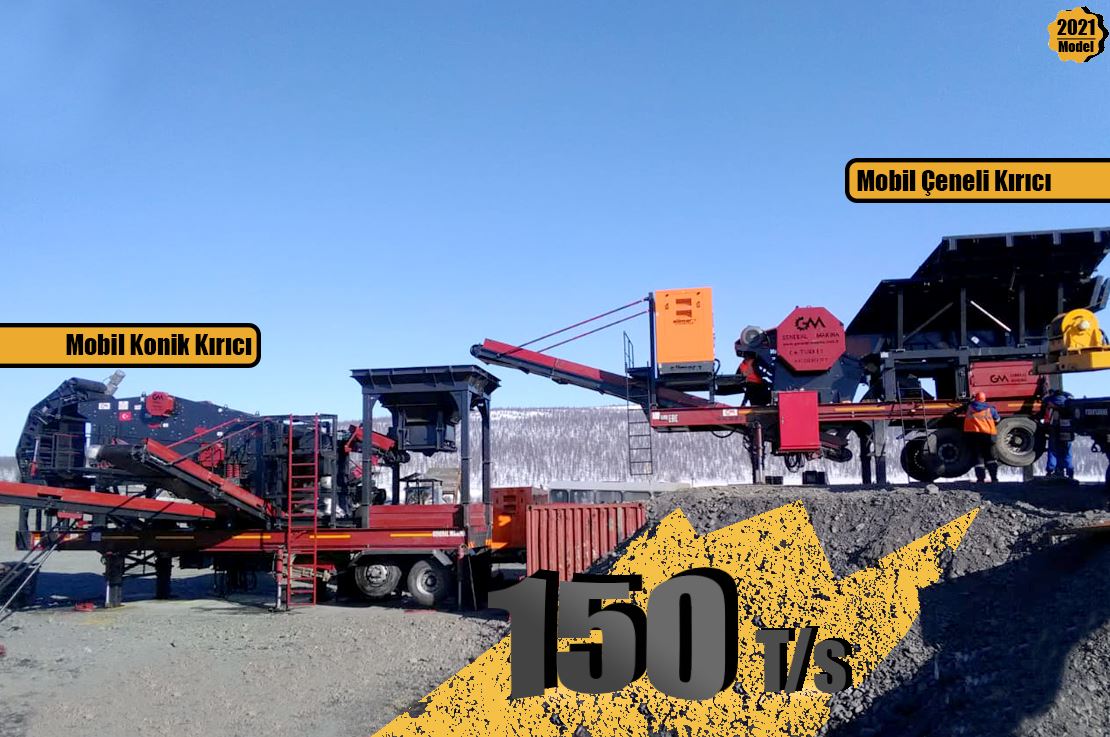 The installation of the 90' mobile primary jaw crusher and mobile cone crusher, for stone crushing and screening in Russia, has been completed.
This facility is adequate for hard stones, thanks to its:
• Vibrating feeding hopper and 90 jaw crusher as a primary group
• Vibrating hopper feeder with a vibrating 3-deck scorpion-belt screen and cone crusher as a secondary group.
The generators can be included in the system optionally.
You can contact us for other crushing and screening plants with conic or vertical shaft crushers, which have quality and strength according to international standards.