110' Crushing and screening plant – Algeria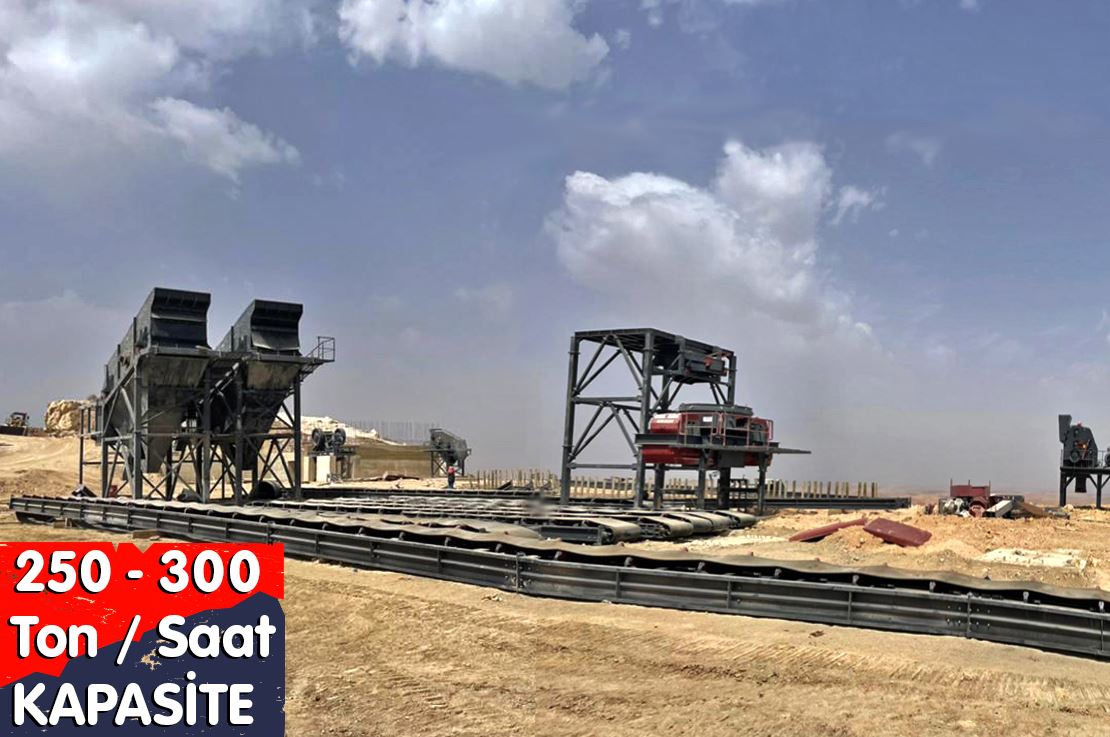 Installation works have started in Relizane - ALGERIA for the 110 stationary crushing and screening plant, which we manufactured and delivered.
In the quarry where it will be established, the robust 110-Jaw crusher plant, which is manufactured to serve for many years, carries out stone crushing and screening at a capacity of 250 - 300 tons per hour.
In this plant, the coarse rock pieces are crushed with a 110 primary jaw crusher and a DMK03 secondary impact crusher.
A VSI 900 Vertical Shaft Crusher is provided to get more sand 0-3 mm. Also, products that are larger than 25 mm are fed back to the vertical shaft crusher with the return conveyor belt in order to get quality products at the desired sizes.